Tell Her Story Book Club
Join me this summer as we learn about and discuss the leadership roles of women in the early church.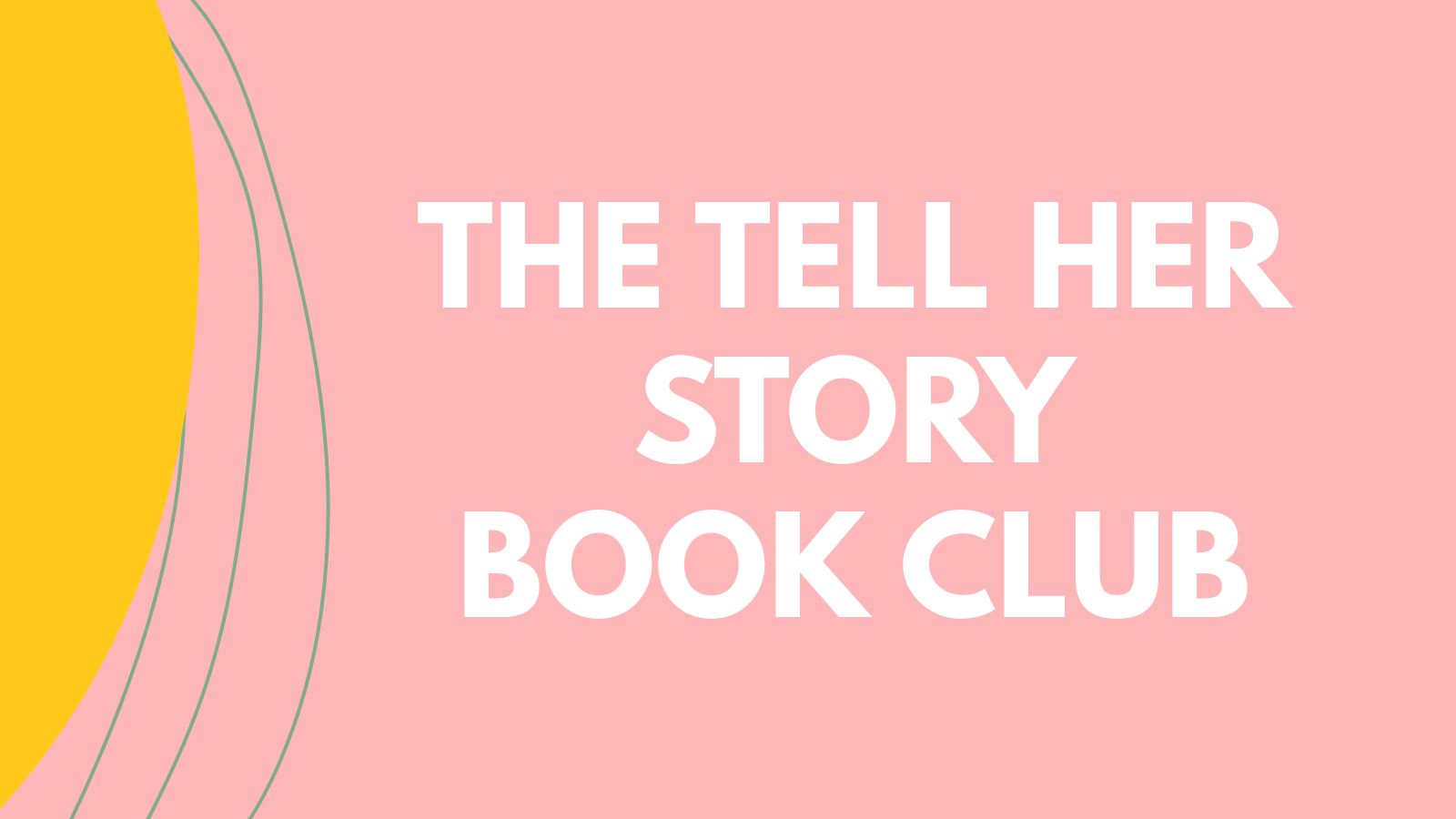 I've been accused of having "no theological training," and, while it's true that I don't have a seminary degree, my theological stances have come from my embodied experience of working my faith out with fear and trembling. This has included countless hours of therapy, spiritual direction, reading, taking online courses through the Center of Action and Contemplation, listening to podcasts, participating in and leading progressive Christian spaces, and engaging my in-person yoga practice and community.
Reading has been one of the primary ways I have worked to deconstruct and reconstruct my Christian faith. I'm excited to read this book together with you throughout the summer.
Meeting Topics and Dates:
All meetings will be held on Zoom. If you sign up before 6/30 I will send out a survey asking for your preferred time to meet and we'll choose the time that works the best for the majority of us.
Meeting 1: Friday, July 28, 10AM PST/1PM EST
Before the Women Leaders of the Early Churches (Chapters 1-4)
Meeting 2: Friday, August 18, 10AM PST/1PM EST
The Women Leaders of the Early Churches (Chapters 5-9)
Meeting 3: Friday, September 22, 10AM PST/1PM EST
Conclusion and Sharing Personal Reflections (Putting It All Together, What About? Sections, Postscript)
What this book club is:
Yes, we'll be reading a book, but I also want us to offer you a space to connect more, to the degree that you want to. To this end, I'll establish a Marco Polo group chat (or a few, depending on how many book club members we have) where you can share as much or little as you want. It's optional to join.
This will be a space to share honestly how you're processing the book or your deconstruction in general. Use it as a safe place to share a tidbit you loved and want to discuss more, or to vent, process, cry–whatever you need, whenever you need, knowing that nothing you say will leave the group. Sometimes just saying the thing out loud brings freedom. If you don't have anyone IRL that you feel safe talking about this stuff with, I'm here. If you just need to talk to someone who isn't personally impacted by what's going on in your life, I'm here.
I will commit to respond to your Polos in the group within 24 hours. The other group members will be invited to respond and share as they have capacity and desire. We'll have some ground rules to keep it helpful and respectful.
What does it cost?
If you are a paid subscriber (learn more about what that means here), you can participate for no additional charge as a thank you for being a part of my sustaining community. If you're a paid subscriber, email me to sign up.
I don't want money to be an obstacle, so I'm offering this book club on a "pay-what-you-can" basis with a suggested payment of $15-50. Registration will open until the date of the first meeting, but if you want to vote on our meeting times/dates, please register by Friday 6/30.
Also, you can pick up the book on Amazon or your local library or, it's available as a free digital loan on Hoopla.
---
About the book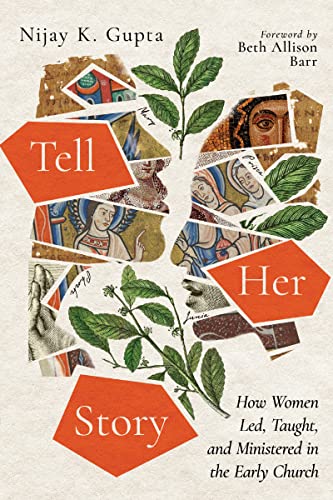 Women were there. For centuries, discussions of early Christianity have focused on male leaders in the church. But there is ample evidence right in the New Testament that women were actively involved in ministry, at the frontier of the gospel mission, and as respected leaders.
Nijay Gupta calls us to bring these women out of the shadows by shining light on their many inspiring contributions to the planting, growth, and health of the first Christian churches. He sets the context by exploring the lives of first-century women and addressing common misconceptions, then focuses on the women leaders of the early churches as revealed in Paul's writings. We discover the major roles of people such as:
Phoebe, Paul's trusted coworker
Prisca, strategic leader and expert teacher
Junia, courageous apostle
Nympha, representative of countless lesser-known figures
When we understand the world in which Jesus and his followers lived and what the New Testament actually attests about women in the churches, it becomes clear that women were active participants and trusted leaders all along. They were welcomed by Paul and other apostles, were equipped and trained for ministry leadership, instructed others, traveled long distances, were imprisoned―and once in a while became heroes and giants.
The New Testament writers tell their stories. It's time for the church to retell them, again and again.
About the author
Nijay K. Gupta is a professor of New Testament at Northern Seminary. He has written several book and numerous academic articles. Learn more about him at his blog: www.cruxsolablog.com.