Maintaining Your Vinyasa Practice Throughout Your Pregnancy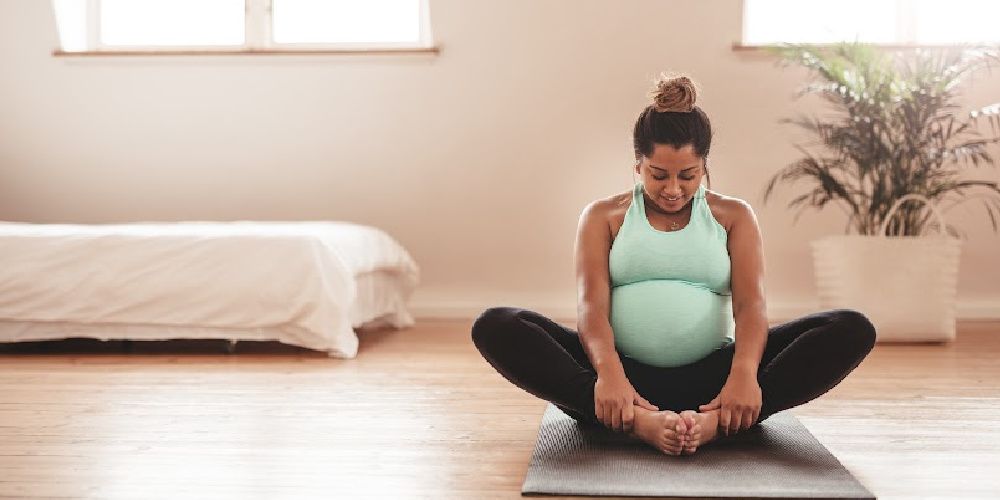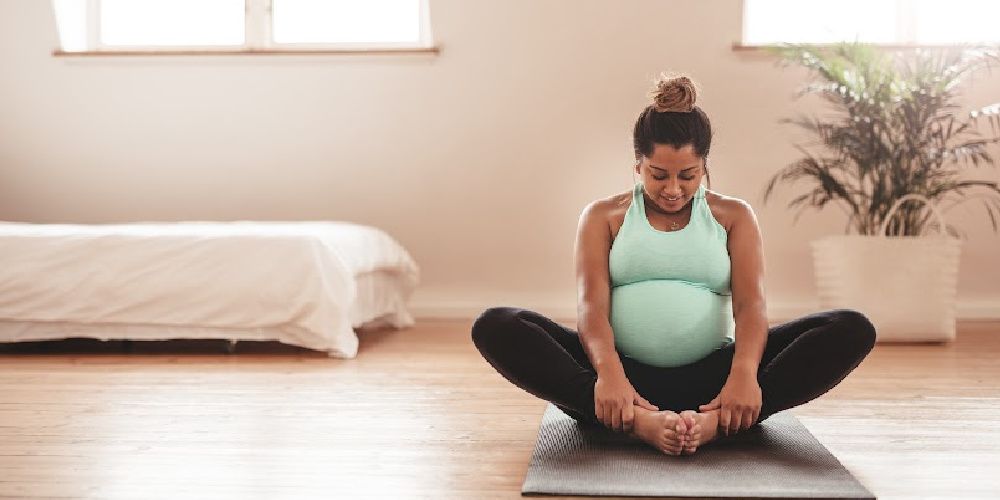 I lost my yoga practice during my first pregnancy. Up until that point I regularly practiced yoga for 2 years at a hot yoga studio. When I got pregnant I was faced with lots of advice for pregnant women and wasn't sure how to sort it all out. One "rule" from my doctor was to not overheat my body, so I decided to stop just to play it safe. I tried other studios, but felt nervous and discouraged that many yoga instructors didn't offer alternatives for me in class. I felt out of place and paralyzed by the fear that something I would do might hurt my baby. Ultimately it felt easier to stop practicing altogether.
One and a half years after my son was born, I finally found my way back into a yoga class. It felt like coming home. I didn't realize how much I missed it until I was back on my mat breathing and moving. Since then, I've completed a 200-hour yoga teacher training. I'm passionate about helping women continue to practice safely throughout their entire pregnancy and postpartum. Here are 4 tips to help you maintain a safe and fulfilling vinyasa yoga practice.
Note: This advice is most appropriate for women who already have a strong yoga practice before pregnancy. If you're just starting your yoga practice while pregnant, you may want to check out prenatal yoga classes offered in your community.

1) Ask for modifications for poses that aren't accessible to you.
Many of us love fast-paced vinyasa classes, but as a pregnant woman, it can be discouraging when your flow is disrupted by multiple poses that you're not able to do. Research before class or ask your instructor beforehand for a few ideas on poses you can take to help you keep up with the flow. A nice alternative for the traditional vinyasa (Chaturanga – Upward Facing Dog – Downward Facing Dog) is to take Chaturanga with your knees up or down, then come up to kneeling for a modified Camel Pose with hands on your "back pockets." Arch back slightly, and pull your elbows toward each other behind you to get a nice heart opener, and then place your palms back to the earth in a Tabletop position and push your hips up to Downward Facing Dog.
2) Focus on breath work.
If the instructor is leading the class through a sequence that isn't remotely accessible to you (like a floor bow sequence), simply sit in a comfortable position and focus on breath work until you can rejoin the class. Breathing plays a huge role in labor, so don't neglect this part of your yoga practice. Slow abdominal breathing helps immensely with reducing anxiety and brings more oxygen to your entire body and your baby.
Breath work is a fantastic habit to cultivate throughout the day, especially in stressful situations. By focusing on yogic breathing, you create a habit to return to during any stressful time, such as labor. There are many other types of patterned breathing that you can practice to help you prepare for labor.
3) Utilize props.
Do not be afraid to bring every single prop into a class with you! You can use a blanket or bolster to support you in many poses such as Child's Pose or Staff Pose (think Yin-like supported poses). If you find that any pose you're doing is straining you in an uncomfortable way, use a prop. A block is wonderful in balancing poses such as Standing Half Moon Pose to bring the earth close to you. A strap can help you extend the reach of your arms in a pose such as Extended Hand to Big Toe.
4) Trust your intuition.
This is the hardest one, and it definitely applies beyond your yoga mat. The practice of mindfulness through yoga helps you to be aware of what your body needs and what will be best for you and your baby. There will always be other people's opinions and judgments, but you know what you need to do. If you feel confident in attempting a pose, go for it! Your body will tell you whether it's okay for you or not. Listen deeply and trust.
The information included in this post is for educational purposes only. It is not intended nor implied to be a substitute for professional medical advice. Always consult your healthcare provider to determine the appropriateness of the information for your own situation, or if you have any questions regarding conception, pregnancy, or your prenatal treatment plan.