How We Show Up Book Club
Join me this November to learn what true, authentic family, friendship and community can look like.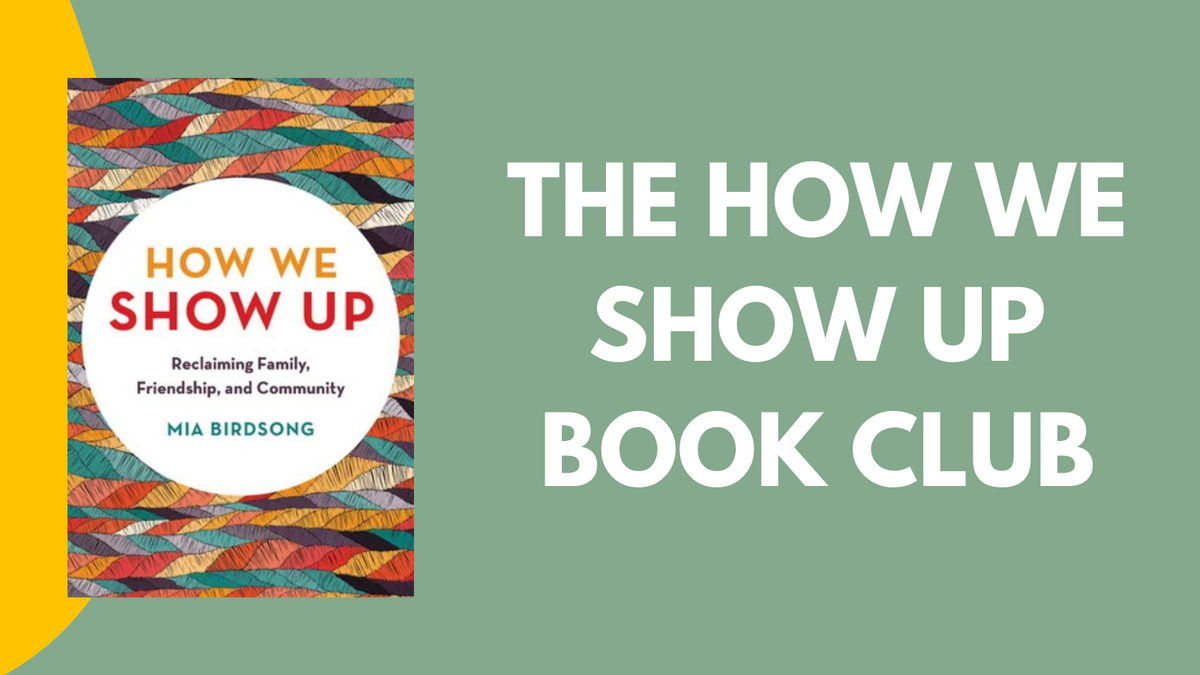 It's stressful to be a human; I'm feeling that especially right now. As we watch the war unfold in the Middle East, we often feel helpless against the pain and devastation we are bearing witness to. I was talking to my friend Kholi and mentioned that I want to read this book, and she jumped on board wanting to read it, too. So we're doing this! We need hope right now; we need fresh vision so that we're building toward the world we want while also fighting against the injustice that we see. We need to continue to learn resiliency and build community in our own places so that we can work together in solidarity to create a more just and equitable society, and to weather the storms together.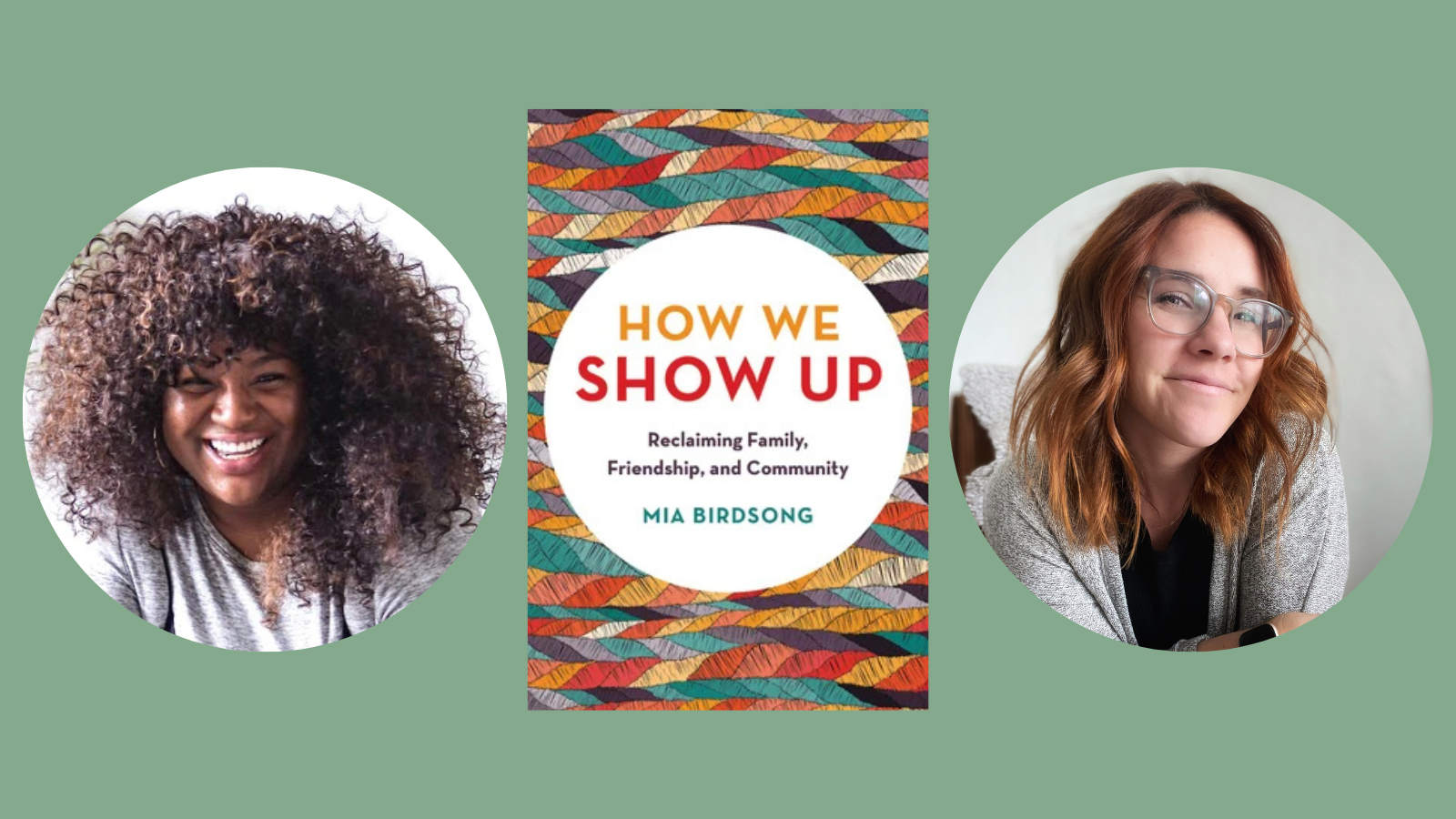 Meeting date:
On Zoom: December 1, 2023 at 12pm PST/3pm EST.
How this group will run:
The book club is officially running from November 1 to December 1. We'll read the book during that month and have a live Zoom call on Friday, December 1.
Throughout the month, I will also offer a Marco Polo group chat. Yes, we'll be reading a book, and I also want us to offer you a space to connect with other folks, to the degree that you want to. Building community is so important, and it can be really helpful to have a supportive digital community that is encouraging you to go out and take action to build community in your neighborhood. It's optional to join, but it'll be there for you to share honestly how you're processing the book throughout the month. If you don't have anyone IRL yet to discuss these concepts, we'll be here.
I will commit to respond to your Polos in the group within 24 hours. The other group members will be invited to respond and share as they have capacity and desire. We'll have some ground rules to keep it helpful and respectful.
What does it cost?
If you are a paid subscriber in my community (learn more about what that means here), you can participate for no additional charge as a thank you for being a part of my sustaining community. If you're a paid subscriber, email me to sign up.
I don't want money to be an obstacle, so I'm offering this book club on a "pay-what-you-can" basis with a suggested minimum payment of $5. If you can't make that work, please email me and I will accommodate you. Registration will open until the date of the Zoom call.
Also, you can pick up the book on Bookshop.org or your local library (which is what I will be doing)!
---
About the book
A provocative, essential guide to cultivating community and solidarity, from an activist, community organizer, and thought leader whose viral TED talk has been viewed more than 1.5 million times.
From Occupy to Black Lives Matter to the various marches and protests, we have had some powerful moments over the last decade that have galvanized and created new, but brief, feelings of community. Many of us, however, haven't figured out how to spark that feeling on our own, or how to build on or sustain those moments. We are longing for a kind of sugar-borrowing and stoop-sitting closeness we imagine existed in the 50s.
In How We Show Up, community visionary Mia Birdsong delivers a compelling, timely understanding of what true, authentic family and community can look like – outside of the 2-parent, 2.5 kids norm we all have in our heads. Today we have more single parents, couples who raise children outside of marriage, and more people growing older alone. Tackling topics like creating safe spaces, creativity in community, raising children in community, and more, How We Show Up is the antidote to the social fractures we face in our nation today. By sharing stories and actionable advice, and taking cues from marginalized communities – people of color, women, the LGBTQ movement – Mia Birdsong offers us the blueprint we need to build true community wherever we are.
About the author
Mia Birdsong is an activist, facilitator, and storyteller. A Senior Fellow of the Economic Security Project, she was also an inaugural Ascend Fellow of The Aspen Institute and New American California Fellow. She was founding Co-Director of Family Story and Vice President of the Family Independence Initiative, Mia speaks widely at conferences and gatherings across the country. She lives with her loved ones on the occupied land of the Chochenyo Ohlone people (AKA Oakland, CA). Read more about her work at miabirdsong.com.